Stříbrnice UH - SLAVNOSTNÍ POUTNÍ MŠE SVATÁ 2.7.2017
Vážení občané, přátelé a kamarádi. Chtěl bych všem poděkovat, co se snažili jakoukoliv pomocí přispět k této krásné akci, která obohatila kulturní a společenský život v naší nádherné obci. Patří Vám všem velký dík. Pro všechny zúčastněné to byly nádherné a nezapomenutelné dva krásně prožité dny. Bez Vás všech to nejde, dokázali jste že obec tvoří lidé… Děkuji starosta
V noci z úterý na středu (31. 1. – 1. 2.) proběhne úplná odstávka Rajčete v době od 22:00 do 04:00. Děkujeme za pochopení.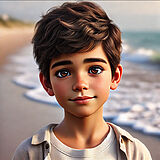 Stříbrnice UH - SLAVNOSTNÍ POUTNÍ MŠE SVATÁ 2.7.2017
Content will continue after the ad
Continue below for more content
Delete photos and videos from the album
Select all photos or videos you want to delete and confirm the action.
Title
Stříbrnice UH - SLAVNOSTNÍ POUTNÍ MŠE SVATÁ 2.7.2017
Description
Vážení občané, přátelé a kamarádi. Chtěl bych všem poděkovat, co se snažili jakoukoliv pomocí přispět k této krásné akci, která obohatila kulturní a společenský život v naší nádherné obci. Patří Vám všem velký dík. Pro všechny zúčastněné to byly nádherné a nezapomenutelné dva krásně prožité dny. Bez Vás všech to nejde, dokázali jste že obec tvoří lidé…
Děkuji starosta
Settings
Public album
Anyone can see the album.
Available only for 18+
Only people who have confirmed their coming of age can see the album with 18+ content.
Hidden album
Only people who know the exact address of the album can see that.
Locked album
Only people who enter the code you set can see the album.
Photobooks from your photos
Choose from the ready-made books for you or create a completely new one.
Memory game from your photos
Just select only 32 photos. We'll do the rest for you.